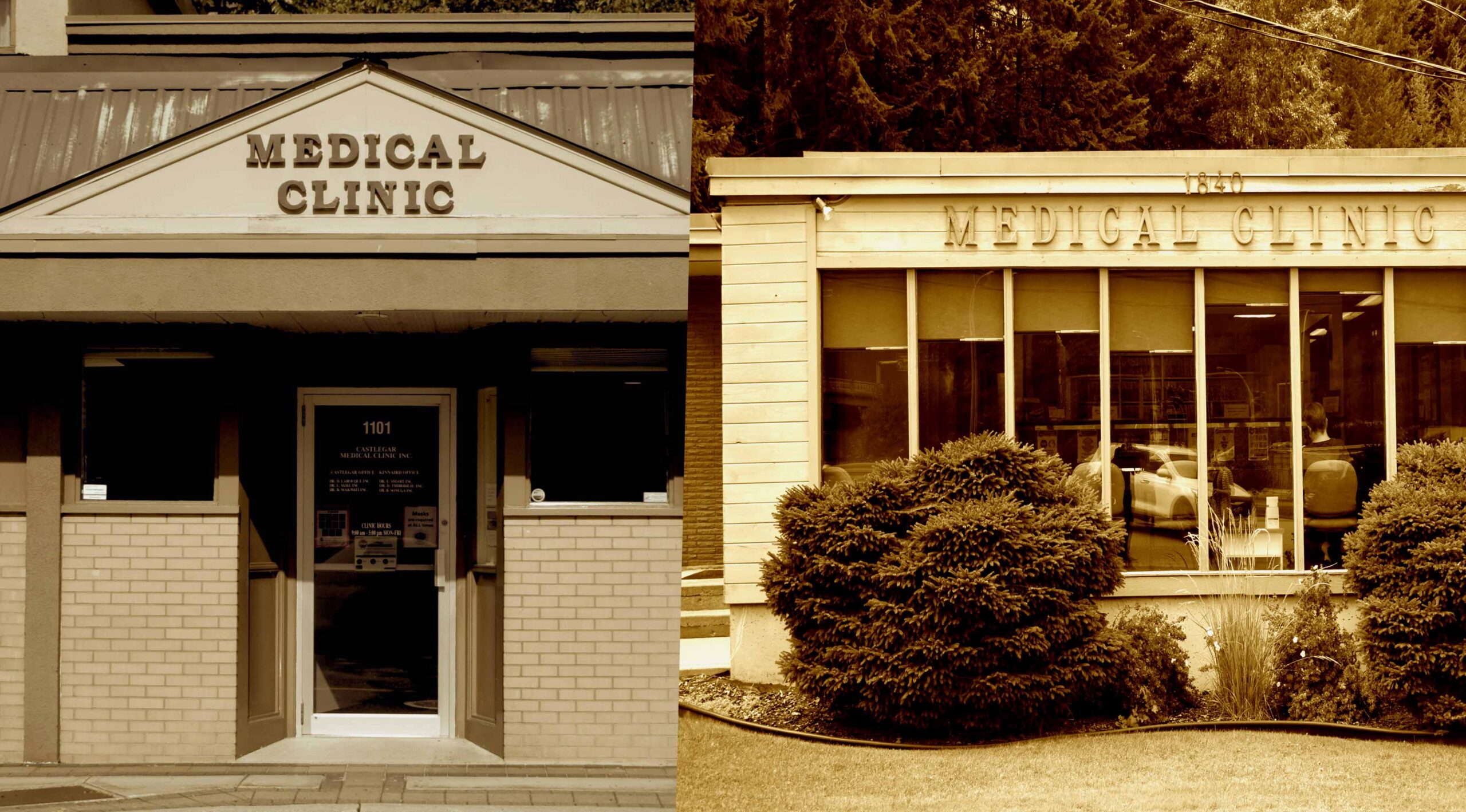 By Drs Keith Merritt and John Walton
With the opening of the new Castlegar and District Hospital in 1958 there was a need for a capable group of physicians to staff and provide 24 hr medical care to the local community. Drs Fowler and Yule initiated the Castlegar Medical clinic which expanded in 1968 with the enlargement of the hospital to include Drs Walton, Ward and then in the 70's Drs Van Vliet, Perrier and Merritt.
The group functioned in a very cooperative and innovative way to provide services in the office, hospital in patients, emergency, and surgical services 24 hrs per day. Each MD had a day off in the week and his patients were looked after by his peers when on scheduled holidays. They chose to work out of two offices to better geographically serve the patients in Castlegar and Kinnaird. They shared not only the work load but also the office management and expenses.
There have been many changes that have taken place since then which has changed the way medical care has been provided. The hospital closed in 2002 and emergency department hrs became 8am to 8pm. In patient care, surgical, anaesthesia, obstetrical, night time emergency services became regionalized. Long term care and rehab services for seniors has become more specialized. There has been need for the introduction of the electronic medical record into office practice. Recently spurred on by covid there has been the initiation of virtual health delivery with the use of telephone and video conferencing. New types of health care workers have been introduced ie residents, nursing staff, social worker and physio on site. There has been a turnover in medical staff for a variety of reasons and new mds have chosen to come to Castlegar to practice.
The Castlegar Medical Clinic has continued to operate and evolve throughout all these times! The core concept of sharing work and office management in a cooperative way has been good for physicians, their staff and especially for the patients who have been able to receive stable, longitudinal primary care.