Castlegar Medical Clinic: Uptown Kinnaird Office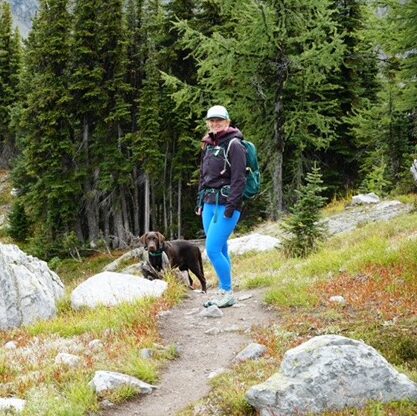 Dr. Erin Charman
Born and raised in Castlegar, I completed medical school at the University of British Columbia in 2016 and family medicine residency training at the University of Alberta in 2018. After completing my training, I worked in rural Alberta and Churchill Manitoba for a few years. I made my way back to the West Kootenays in 2020. I enjoy rural family medicine and feel fortunate to be working alongside a wonderful group of family physicians, as well as our amazing team including our registered nurse, social worker, physiotherapist, and MOAs. I am happy to once again call Castlegar home and to live in the mountains. I enjoy spending time outdoors with my husband and our dog, gardening, hiking, skiing and exploring nature.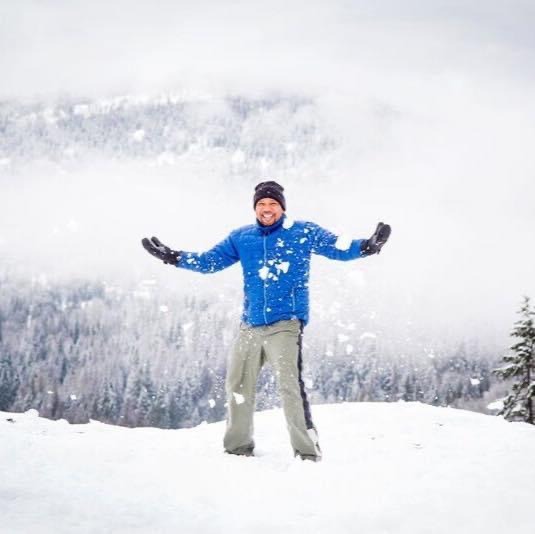 Dr. Bbandama Makwati
I am a Zambian American who has received training in many places around the world.  I was born and raised in Zambia, went to China medical university on a full ride academic scholarship. My family then relocated to the US, and then South Africa where I worked and trained further in family and emergency medicine.  I hold credentials in China, US, South Africa, Zambia, the UAE and Canada. In 2015 we made our last relocation to Castlegar, British Columbia and have found great satisfaction here.  I love my work that includes seeing patients in various settings and training the next generation of physicians through the University of British Columbia School of Medicine. Moreover, I enjoy traveling to various places around the world, experiencing diversity through culture, language, history and geography. My work in Castlegar provides me the flexibility to do the things I love while enjoying this family friendly oasis of nature with its vast amount of outdoor activities to explore.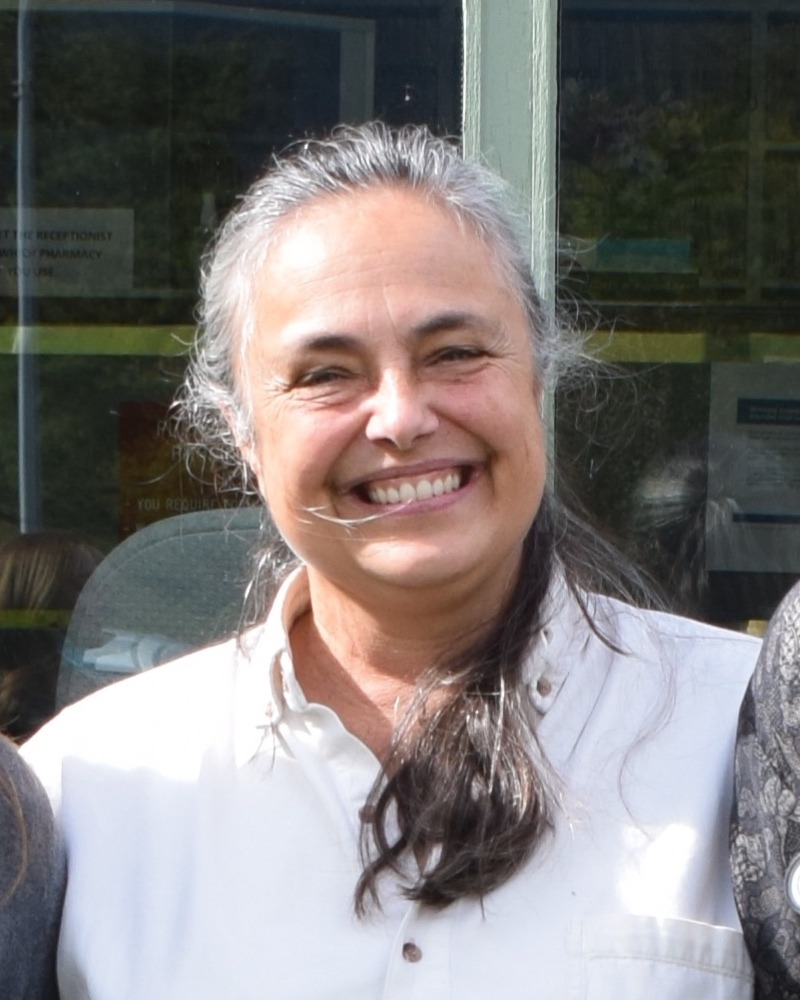 Dr. Ellen Smart
To quote my husband "there are no straight lines"; however he is usually talking about a home reno.  I grew up in Santa Barbara California. The first jump north was for an English Major at UC Berkeley. Two of the most profound experiences there came from an outdoor river guiding program and a year spent at the Universite de Grenoble, France.  I neither write well in English or speak well in French, but it was a fabulous time. I spent the next decade rafting in the summers, obtaining a teaching credential, dropping that idea and finally committing to medicine.  I also married my husband, a teacher and fellow dirt bag river guide.  He was my rock through medical school at the University of Health and Sciences in Portland and through residency at Spokane Family Medicine.  We had two lovely boys en route and they have become the best adventure of all.  Following residency we continued the push north and found Castlegar, and our home just across from the Slocan river.  We love our place and community and only look back to smile at Mr Toads wild ride.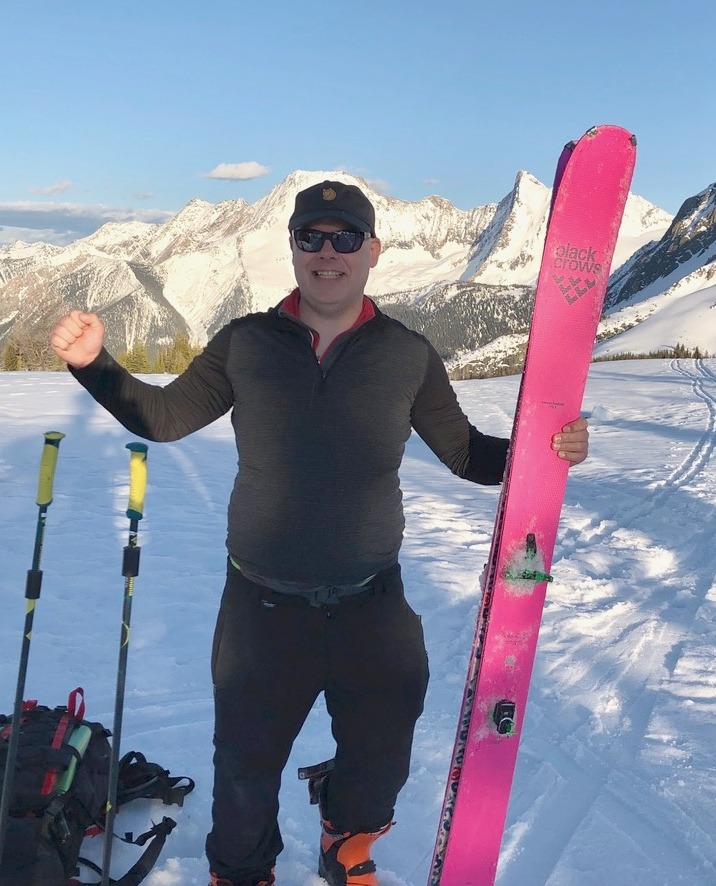 Dr. Denis Thibodeau
Attended school in New Brunswick and complete a biochemistry degree, then set off to medical school in Newfoundland.  I completed residency in Family medicine in New Brunswick and Nova Scotia.  I worked in the United States for 5 years before returning to Kelowna in 2003.  I have been working in the Kootenays since then and settled in Castlegar in 2016.  I enjoy family medicine in particular diseases of the brain, heart, blood, endocrine organs and emergency medicine. When I'm not working I can usually be found mountain biking, road cycling or skiing.  I also enjoy cooking, camping and tinkering in my shop.
Castlegar Medical Clinic: Downtown Office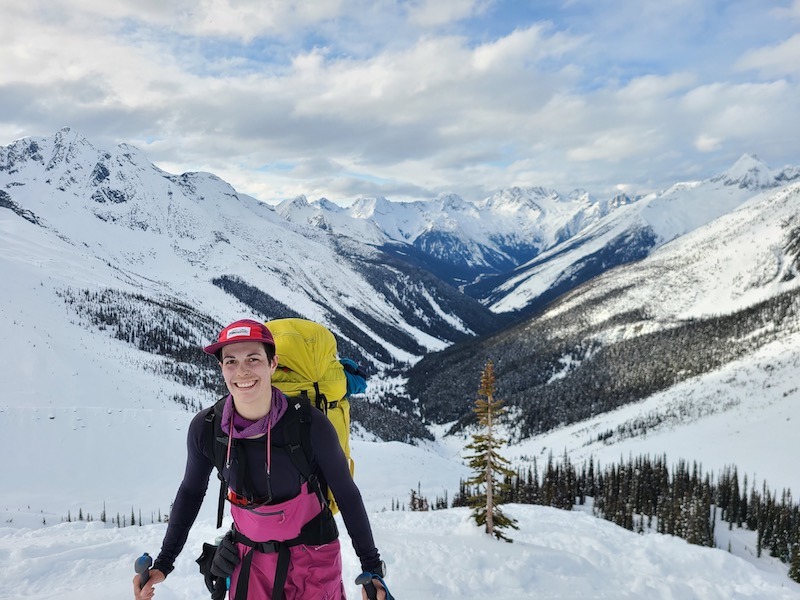 Dr. Andrée-Anne Cromp
Born and raised in Montreal, I moved to the Kootenays in 2018 with my husband so we could fulfill our passion for the mountains and enjoy a healthier and quieter way of life. How blessed we are to be able to call this community home now. I graduated from Université de Montréal in 2014 and completed my residence in family medicine at McGill University in 2016. Afterwards, I worked in Northwestern Ontario and Hawkesbury for two years. I love my family medicine practice and I strive to help people in a compassionate way. I am also very passionate about team based care and thrilled to work alongside our registered nurse, social worker and physiotherapist. I am a mountain sports enthusiast, yogi, foodie and coffee lover. I am also a mother to a curious and energetic little boy since January 2021.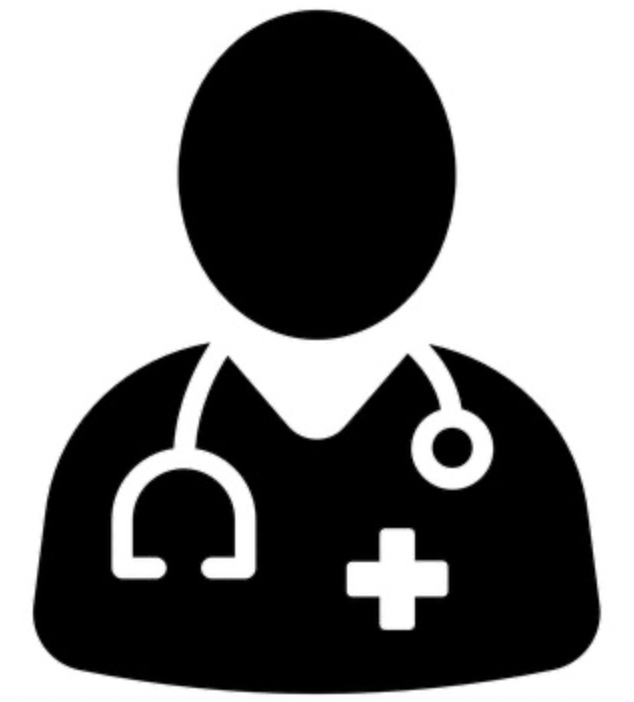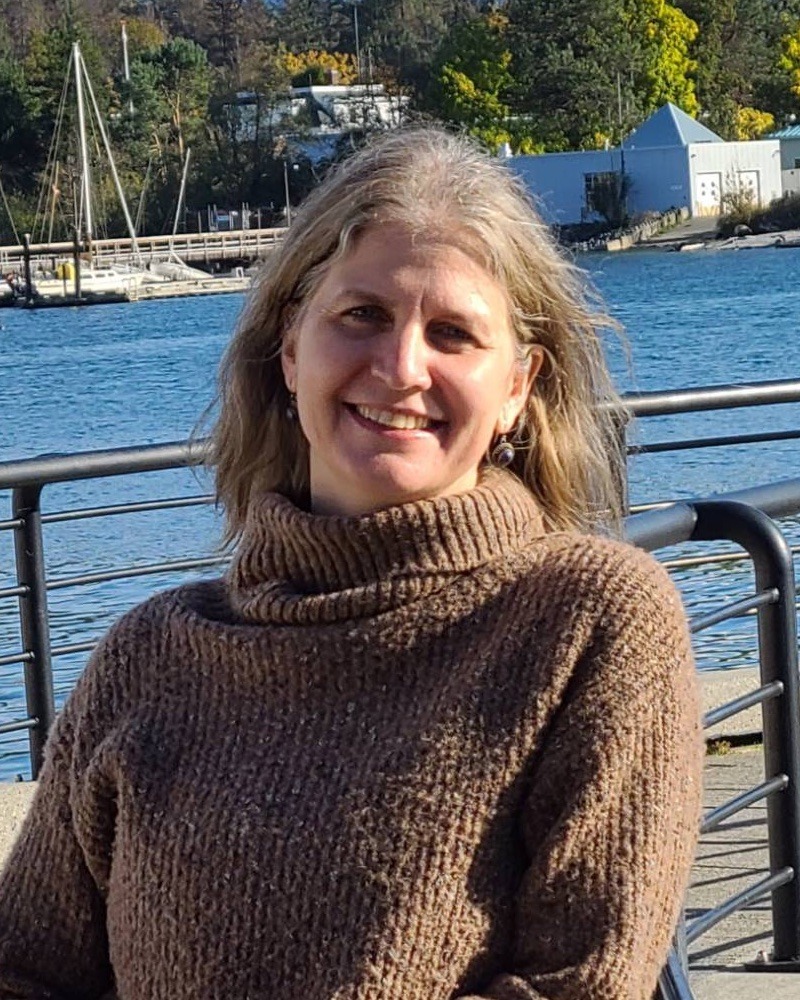 Dr. Lisa Vasil
Born and raised in Montreal, Quebec, to parents of Greek and French lineage I have always known that life and health are about shared understanding, common goals and good communication.  I obtained my undergraduate degree at McGill university, honours in Ecology with a minor in Women's studies. This, gave me a foundation in science, plants, ecosystems and social structures. I brought this to my medical training and strongly believe that medicine must have a holistic approach that treats the whole person and incorporates nutrition, culture, mindfulness and medicine. I obtained my medical and family medicine degrees from McGill University, graduating in 2000. Upon graduation I spent 6 months working in James bay with several Cree communities then moved to the Kootenays where I have been practicing ever since. It has been a joy to work in Castlegar over the last 20 years. I greatly appreciate the community that gave me my start and helped me to grow into the physician I am today.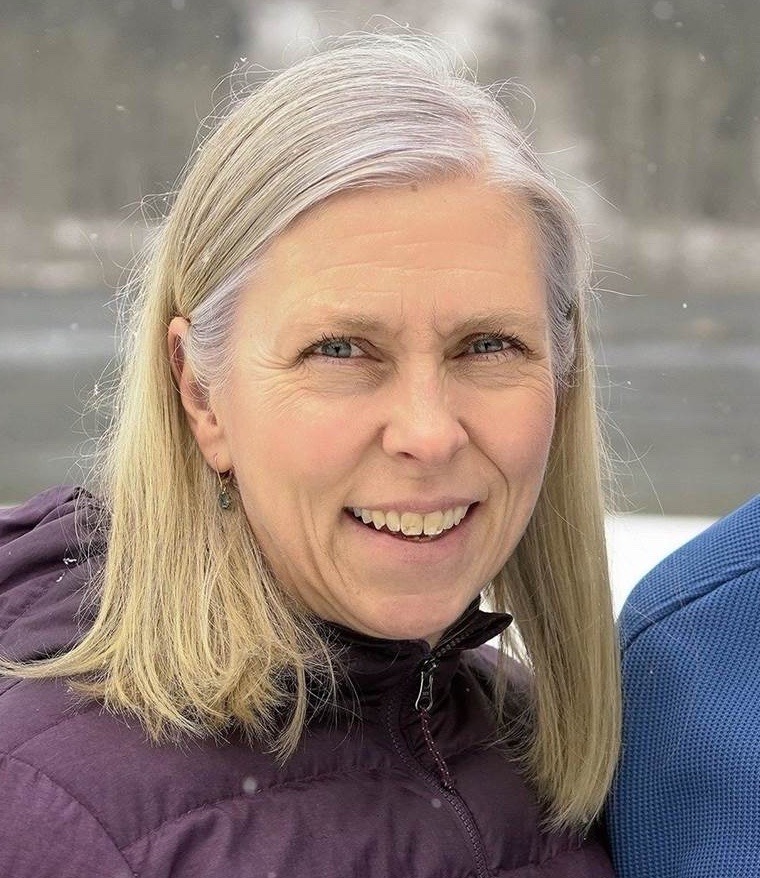 Britt Rosberg, RN
Nurse
I am a registered nurse who has been working at the Kinnaird Medical and Castlegar Medical Clinics since February 2020.  I have had the pleasure to call the West Kootenays my home for the past 20 years. I have worked in a wide variety of areas, but for the past 15 years my main focus has been in Chronic Disease Management and patient education.  I enjoy working with clients to help them better understand their disease, and to help them optimize their management. Along with helping clients better manage their chronic disease, I also help within the clinic by performing tasks that fall within a registered nurse's scope of practice (giving injections, flushing ears, etc).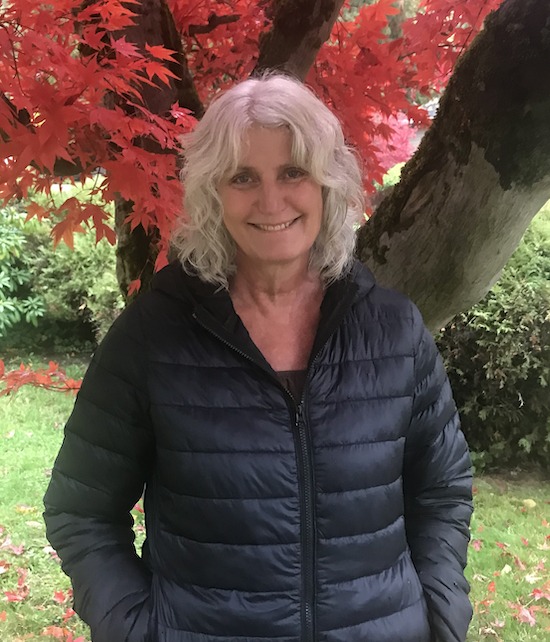 Debbie Martens
Social Worker
I am a registered social worker working in the Castlegar Medical Clinic (downtown and Kinnaird locations) as part of the primary care network. I have practiced social work in the West Kootenays for the past 30 years, primarily working with children and families, and in health care for the past three years. I received a Bachelor's degree from the University of Victoria and a Master's degree from the University of Calgary.  I am a native of the Kootenays and love everything the area has to offer. I enjoy camping, kayaking, hiking and bike riding in the summer; skiing and snow shoeing in the winter. I have two adult sons and two fur babies. I'm excited to be part of a multidisciplinary team providing shared care to patients and meeting their psychosocial needs in order to achieve better outcomes.  I provide assessment, counselling, referrals to community resources, help with forms, crisis response and outreach, where needed.